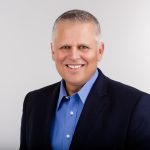 Bob Newman
Licensed Sales Associate
A little bit about me...
I am a native Floridian, an adopted Coloradan, a husband, a father, a grandfather, an outdoorsman and an enthusiastic Florida Gator! I grew up in Sanford Florida and spent much of my time in New Smyrna Beach enjoying the wonderful recreational opportunities found in New Smyrna Beach, the Indian River and Mosquito lagoon.
After graduating from the University of Florida with a Bachelor of Science in Business Administration with a major in computer science, I began a career in software engineering, and advanced through increasing roles and responsibilities. I sold and delivered business and technology solutions, led mission-critical operations, delivered technology-based services, and managed large complex projects. As a C-level executive in the Information Technology industry, I successfully overcame unending business and technology challenges facing high-growth organizations.
Now you may be asking yourself, how does this experience translate to real estate sales? The depth of my experience provided me infinite opportunities to refine my skills in negotiation, reading and managing contracts, ensuring compliance, managing complexities, solving problems, and providing customer success. Work experience is no accident! My professional values can be summarized in five words…INTEGRITY, CUSTOMER FOCUSED and RESULTS DRIVEN.
So why work with me? I foster a professional working relationship with my peers, and other real estate service providers. I strive to exceed expectations and do my best to create a stress-free buying process. I am an active listener, who listens to customer needs, wants, and concerns. I strive for excellence in my delivery of service. As a trusted partner and licensed real estate professional, I am committed to serve you in your purchase of a new home, a vacation home, or investment real estate property.
Whether you are a first-time buyer, experienced home buyer or real estate investor, I am excited to be of service. Give me a call, I can't wait to meet you.